Friend Us On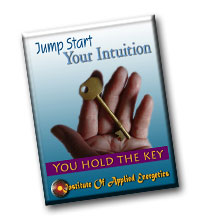 JumpStart Your Intuition
with our 50 page free online training course. Open the door to a completely new world today!


Explore Your Possiblities Every Thursday from 8-10pm EST
Get the iPhone or Android App
for your smart phone.
You Can Also Listen To The Show
On Your Phone By Calling:
(832) 280-0830 or (786) 837-2262

ubscribe To o
dcast:
You Can Hear
Just Energy Radio On:
Support Just Energy Radio
Join Dr. Rita Louise on a journey through time and space where past, present and future collide. What we want to know is ...
Who made up the rules?
Each week Dr. Rita is joined by experts from the fields of astrology, alternative health, ancient mysteries, cryptozoology, ghost hunting, metaphysics and spirituality, paranormal phenomena, quantum physics, UFO's and alien abduction and more...
Dr. Rita will infuse every show with both credibility and content. Just Energy Radio bridges the worlds of science, spirit and culture and will change the way the world views all that lays hidden to the naked eye.
Be brave and step outside the box. We are departing our old beliefs and entering alternative realms.
Enjoy the possibilities!
"Great show, so glad I found you. The steady quality of subjects and guests makes you better than Coast to Coast AM by a ton."
- ajw1403
Last Week on Just Energy Radio
Check Out Who's Coming Up!
09/04/14

Dimitri Moraitis

Communing With The Divine

Dimitri Moraitis is cofounder and executive director of Spiritual Arts Institute. He is an accomplished teacher, healer and is coauthor of

Karma And Reincarnation: Unlocking Your 800 Lives To Enlightenment, The Healing Power Of your Aura

and

Change Your Aura, Change Your Life

.

More

...

www.SpiritualArts.org

David Rountree
Do Evil Ghosts Exist?
David Rountree began his research into the paranormal professionally in 1976, and has investigated cases scientifically from Rhode Island to Key West, Florida. David has experimented with both scientific as well as metaphysical techniques in his study of unexplained occurrences. In 1992 David formed a new organization, Scientific Paranormal Investigative Research Information and Technology (S.P.I.R.I.T.), and began a long and painstaking process of collecting, building and focusing a battery of hi-tech instrumentation to concentrate onexperimentation to search for the cause of paranormal phenomena. More ...
www.spinvestigations.org

09/11/14

Jonathan Gray


Secret History & Ancient Technology


International explorer, archaeologist and author, Jonathan has traveled the world to gather data on ancient mysteries. He has penetrated some largely unexplored areas, including parts of the Amazon headwaters. The author has also led expeditions to the bottom of the sea and to remote mountain and desert regions of the world. He lectures internationally. More ...
archaeologyanswers.com

09/18/14

Laird Scranton
Is Sophisticated Science Coded In Early Symbols
Laird Scranton is an independent software designer from Albany, New York. His degree is in English from Vassar College. He has lectured at Colgate University on two occasions to classes studying his books. He was invited to write three articles for Temple University's upcoming Encyclopedia of African Religion, and has a published article on Dogon cosmology in the April 2007 edition of Anthropology News, an academic journal produced by the University of Chicago. More ...
The Velikovsky Heresies

09/25/14

John Hogue


Nostradamus, Predictions & The Future


John Hogue, defines himself as a "Rogue" Scholar. He has traveled three times around the world studying meditation disciplines, reporting on new religious movements, cults, and compiling a reference of the world's prophecies concerning the future of humankind in a new millennium. Considered the world authority on Nostradamus and other prophetic traditions, Hogue is critically acclaimed for his ability to cut through the social, religious, and nationalistic projections of prophets and their interpreters to find threads of insight they all share. More ...
www.hogueprophecy.com

10/02/14

Robert Salas

Have World Governments Conspired to Conceal UFO Activity?

Robert Salas is a graduate of the U.S. Air Force Academy and served seven years on active duty before separating from the Air Force in 1971. He earned a Masters Degree in Aerospace Engineering from the Air Force Institute of Technology and worked as a safety and reliability engineer for Martin-Marietta Aerospace and Rockwell International on Space Shuttle design proposals and Federal Aviation Administration as an aircraft structures certification engineer. Salas has been publicly speaking about his incident at UFO conferences, radio and television since 1996.

More

...

www.spiralgalaxy.org

10/09/14

Brandon Herd

Ancient American Secrets Revealed

Brandon Herd is a US Army veteran with service in Afghanistan and Iraq. He has a Master's degree in Psychology as well as a BS degree in Management. He has researched and reported on mysterious locations throughout the United States, Europe and the Middle East. He is an instructor for the U.S. Army's Command and General Staff Officers School as well as a secondary education teacher.

More

...

Jerret Gardner

What Egyptologists Don't Want You To See

Being a former military journalist, Jerret Gardner is accustomed to fact reporting. In August of 2009 he spent 30 days investigating many of Egypt's pyramids and temples in order to disclose what Egyptologists would rather not let you see. He has uncovered and photographed new evidence which contradicts many aspects of Egyptology's long standing paradigm -- and Egyptologists are taking notice.

More

...

http://www.gizanow.com/

10/16/14

Jennifer O'Neill
Energy Vampires
Spiritual teacher and best selling author Jennifer O'Neill is devoted to helping others learn how to live a happier life. She is the author of several books including Soul DNA, Inspirational Quotes, Keys To The Spirit World, The Pursuit of Happiness, and several other books scheduled to be released this year. Jennifer's teachings are most similar to Abraham Hicks, Eckhart Tolle's and Demartini. More ...
www.HawaiiHealings.com

10/23/14

Barry E. Taff

Ghosts, Hauntings, Poltergeists, Telepathy & Remote Viewing

Dr. Barry E. Taff, who holds a doctorate in psychophysiology with a minor in biomedical engineering, is a world-renowned parapsychologist who worked out of UCLA's former Parapsychology Laboratory from 1969 through 1978 as a research associate. During his four-decade career, Dr. Taff has investigated more than 4,500 cases of ghosts, hauntings, poltergeists and conducted extensive studies in telepathy and precognition.

More

...

www. barrytaff.net

10/30/14

Von Braschler
Encounters with Malevolent Entities and Other Disembodied Spirits
Von Braschler is a former newspaper and magazine editor. He writes and leads workshops in the areas of consciousness development, time, chakra healing, pet healing, and dream work. He is actively involved in organizing events for Ancient Mysteries, Ancient Wisdom, the Minneapolis branch of the international Theosophical Society. More ...
Von Braschler

12/04/14

Brad Olsen

Government Secrets, Disinformation, Big Brother & You

Brad Olsen's passion for writing goes far beyond his book publishing business or the online content he produces. His books have reached a wide audience across the country and have won numerous awards. His work has been reviewed in top publications and he continues to lecture nationwide on various subjects. He has appeared on dozens of television and nationally syndicated radio shows over the course of two decades.

More

...

www.bradolsen.com

12/18/14

Brien Foerster


The Lost Technology Of Ancient Egypt


Brien Foerster is the author of more than 15 books and has appeared multiple times on the History Channel's Ancient Aliens. He is also the assistant director of the Paracas History Museum in Paracas, south of Lima and runs Hidden Inca Tours, exploring ancient Peru and beyond. Brien resides in Peru with his wife when not exploring megalithic sites in Egypt with the Khemit School and other locations around the world. More ...
www.hiddenincatours.com
brienfoerster.com
Missed a show?
Check out the Just Energy Radio archives!
Intro Music
Mellow Hip-hop Morning
Provided by Free Beats by DrDrBob
Home | Archives | Shop | Dr. Rita
Contact | SiteMap
Just Energy Radio is brought to you by:
PO Box 464
Marshall, TX 75670

© Copyright Body, Mind & SoulHealer 1996 - 2014. All rights reserved.
A Division of Rita Louise, Inc.