Friend Us On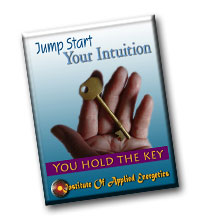 JumpStart Your Intuition
with our 50 page free online training course. Open the door to a completely new world today!


Explore Your Possiblities Every Thursday from 8-10pm EST
Get the iPhone or Android App
for your smart phone.
You Can Also Listen To The Show
On Your Phone By Calling:
(832) 280-0830 or (786) 837-2262

ubscribe To o
dcast:
You Can Hear
Just Energy Radio On:
Support Just Energy Radio
Join Dr. Rita Louise on a journey through time and space where past, present and future collide. What we want to know is ...
Who made up the rules?
Each week Dr. Rita is joined by experts from the fields of astrology, alternative health, ancient mysteries, cryptozoology, ghost hunting, metaphysics and spirituality, paranormal phenomena, quantum physics, UFO's and alien abduction and more...
Dr. Rita will infuse every show with both credibility and content. Just Energy Radio bridges the worlds of science, spirit and culture and will change the way the world views all that lays hidden to the naked eye.
Be brave and step outside the box. We are departing our old beliefs and entering alternative realms.
Enjoy the possibilities!
"Great show, so glad I found you. The steady quality of subjects and guests makes you better than Coast to Coast AM by a ton."
- ajw1403
Last Week on Just Energy Radio
Check Out Who's Coming Up!
11/06/14

Philip Comella

The Collapse of Materialism

Philip Comella is a lawyer, visionary futurist, and host of the popular radio show

Conversations Beyond Science and Religion

, podcast at

www.webtalkradio.net.

His book,

The Collapse of Materialism: Visions of Science, Dreams of God,

is a culmination of decades of work committed to developing a new and credible scientific paradigm to unify the physical world of science with the metaphysics of religion. He lives with his wife and daughter in Glen Ellyn, Illinois.

More

...

www.thecollapseofmaterialism.com

Gabriel Roberts
The Roots Of Spritual Belief
Gabriel D. Roberts is a theological scholar, researcher and public speaker that specializes in discussions about the nature of perception and belief. After 27 years of passionate searching and study, Gabriel stepped away from his long held Christian faith to explore into a more expansive and fluid worldview. His latest book, The Quest For Gnosis explores the roots of belief, the power of the ecstatic state in one's life. More ...
www.gabrieldroberts.com

11/13/14

Dan Edmunds

Drug Free Approach To ADHD and Autism

Dr. Edmunds has posed critical questions to the psychiatric establishment and to society as a whole and has developed approaches towards helping distressed individuals that are compassionate and empowering and encourage selflf-determination and autonomy. He has been an advocate for social justice and for human rights in the mental health system.

More

...

psyche.healthwyze.org

Eric Pearl

The Reconnection Continues

Eric Pearl, DC, founder of The Reconnection, has been featured in top media including

TheDr. Oz Show,

The New York Times and

CNN

. He has presented at leading venues including the United Nations

and Madison Square Garden. His internationally bestselling book,

The Reconnection: Heal Others, Heal Yourself

, now in 39 languages, has been endorsed by such notables as Deepak Chopra

,

MD and Wayne Dyer

,

PhD.

More

...

www.thereconnection.com

11/20/14

Jason Gregory

The Science of Humility

Jason Gregory is a teacher and international speaker specializing in the fields of Eastern and Western philosophy, comparative religion, metaphysics, and ancient cultures. For several years he studied with masters in Buddhism, Gnosticism, Hermeticism, Hinduism, and Taoism, traveling to some of the most remote places in the world. The filmmaker of the documentary

The Sacred Sound of Creation

, he divides his time between Asia and Australia.

More

...

www.jasongregory.org

11/27/14

Robert Bauval

The Quest for the Lost Knowledge of Ancient Egypt

Egyptian-born Robert Bauval began studying Egyptology in 1983. His first book,

The Orion Mystery

, was published in 1994, becoming a number-one bestseller translated into more than 25 languages. His research has been featured in documentaries throughout the world. He lives in Torremolinos, Spain.

More

..

www.robertbauval.co.uk

12/04/14

Brad Olsen

Government Secrets, Disinformation, Big Brother & You

Brad Olsen's passion for writing goes far beyond his book publishing business or the online content he produces. His books have reached a wide audience across the country and have won numerous awards. His work has been reviewed in top publications and he continues to lecture nationwide on various subjects. He has appeared on dozens of television and nationally syndicated radio shows over the course of two decades.

More

...

www.bradolsen.com

12/11/14

Donna Eden
David Feinstein
The Energy Of Love

Donna Eden
Donna Eden is a pioneer in the field of Energy Medicine, within both traditional and alternative health care settings. She is recognized for her in-born ability to accurately determine the causes of physical and psychological problems based on the state of the body's energies, and to devise highly effective treatments.

David Feinstein
David Feinstein, Ph.D., is a clinical psychologist who has served on the faculties of The Johns Hopkins University School of Medicine and Antioch College. Author of eight books and more than 80 professional articles, he has been a pioneer in the areas of Energy Psychology and Energy Medicine.

Jim Marrs

Do the Global Elite Conceal Ancient Aliens?

Jim Marrs is an award-winning journalist and author. After graduating from the University of North Texas with a degree in journalism, Marrs worked for and owned several Texas newspapers before becoming an independent journalist/author. Marrs is the author of the New York Times bestsellers, Crossfire: The Plot That Killed Kennedy, the basis for the Oliver Stone film JFK, and Rule by Secrecy. His in-depth overview of the UFO phenomenon, Alien Agenda, is the best-selling non-fiction book on UFOs in the world, having been translated into several foreign languages. He is a frequent guest on several nationwide radio talk-show programs and television programs.

More

...

www.jimmarrs.com

12/18/14

Brien Foerster


The Lost Technology Of Ancient Egypt


Brien Foerster is the author of more than 15 books and has appeared multiple times on the History Channel's Ancient Aliens. He is also the assistant director of the Paracas History Museum in Paracas, south of Lima and runs Hidden Inca Tours, exploring ancient Peru and beyond. Brien resides in Peru with his wife when not exploring megalithic sites in Egypt with the Khemit School and other locations around the world. More ...
www.hiddenincatours.com
brienfoerster.com
Missed a show?
Check out the Just Energy Radio archives!
Intro Music
Mellow Hip-hop Morning
Provided by Free Beats by DrDrBob
Home | Archives | Shop | Dr. Rita
Contact | SiteMap
Just Energy Radio is brought to you by:
PO Box 464
Marshall, TX 75670

© Copyright Body, Mind & SoulHealer 1996 - 2014. All rights reserved.
A Division of Rita Louise, Inc.